Fun lesson plans from Learn Hot English
Clever celebrities – famous people who went to university!
Level: Pre-Intermediate (A2) to Intermediate (B1)
Audio: Yes
You've probably heard of Chris Martin (Coldplay), Sting (The Police) and Rowan Atkinson (Mr Bean)…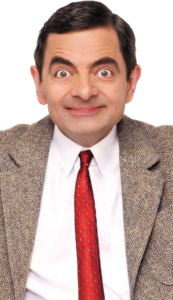 They're all international celebrities. But as well as being talented artists, they're also quite clever and have studied at university.
In this lesson, your students will talk about studying, and then read an article about celebrities who went to university.
Studying is a great topic for a class with your students. And this practical lesson will get your students using lots of useful language and all the essential skills: speaking, listening, reading and writing. Click below for a PDF with the Teacher's Notes, Resource Sheet and English Lesson Plan.
CLICK HERE FOR THE TEACHER & STUDENT NOTES THIS LESSON PLAN
 LOOK BELOW FOR THE LISTENING FILE
 For lots more great material like this, get our fantastic Complete Teaching Product Pack. Click here for more details: https://learnhotenglish.com/product/buy-all-our-teaching-products-and-get-a-35-discount/