Description
How to improve your spoken English with our Video course
10 video Lessons: How to improve your spoken English!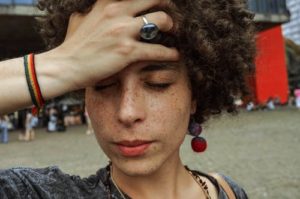 Do you sometimes feel lost in certain situations in English? You maybe lack confidence, and you aren't sure that you're using the right word or expressions. Are they often specific situations like introducing yourself, telling a story, inviting someone to do something, telling a joke, making a phone call, or trying to think of an excuse? Situations that in your own language, would be so easy, but in English they can often cause a lot of stress and nervousness!
If only you could see how native English speakers do it; and at the same time have the key expressions and vocabulary highlighted with useful exercises to practise what you've learnt… It's a common problem.
Miguel from Malaga told us:
"I was with a group of English speakers on my first trip to the UK. It was for a conference. During a break, I needed to make small talk in the café, but I'd never done that before. So, it was really uncomforbale and embarrassing as I just didn't know what to say. If only I'd known about this course before. It really helped me gain confidence with my spoken English in these types of situations."
…Well, fortunately for you, your friends at Learn Hot English, are here to help with 10 video lessons to help you improve your spoken English!

 Our video class series "How to improve your spoken English" will improve your speaking and listening skills, and what's better, you'll do it in 10 minutes for each lesson!
CLICK HERE to do a FREE sample video lesson from this course: How to make an informal phone call!
Click here to see some examples of the videos!
How does it work?
Our Learn Hot English team has been speaking to thousands of English learners about the common spoken situations that they find most difficult. With this feedback, we've come up with these 10 English video classes that are designed to make you feel totally confident the next time this situation arises.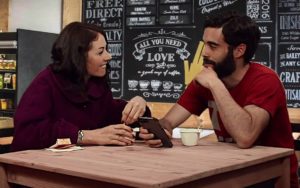 And what's even better, you'll get access to these classes for life and can go back in again to the lessons as and when you want.
Sara from Belgium said: 
"Being able to see native English speakers speaking in typical situations as part of a video class is really great. They make learning the language points a lot easier and quicker to understand. And because the videos are quite funny, they make learning it enjoyable too!"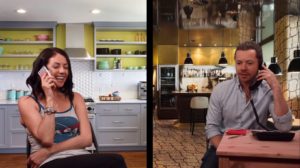 In each "How to improve your spoken English" series pack, you'll find 10 separate video classes. Each class focuses on a different conversational area that students often have difficulty with. Apart from the videos, there's a useful language sheet, quizzes and exercises to make sure you understand everything properly.
Our "How to improve your spoken English Video course" offers you almost

2 hours of expert video guidance

that will make you feel confident speaking English when it matters most!
First, we introduce all the necessary words and expressions for the topic area. Then, you watch the videos. Each video is split into separate parts, with an analysis of the conversation and questions to check your understanding.
Below are the 10 different videos that form part of the 

How to improve your spoken English in 10 minutes

 course, each on a different area of spoken English: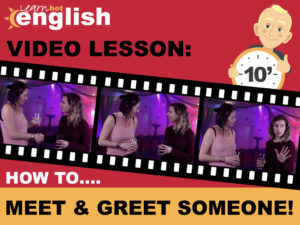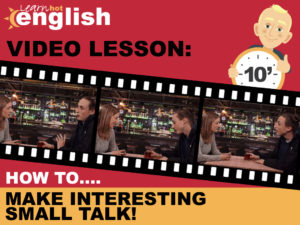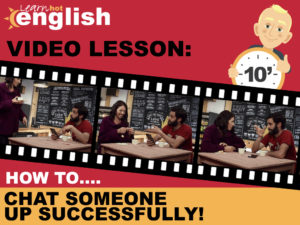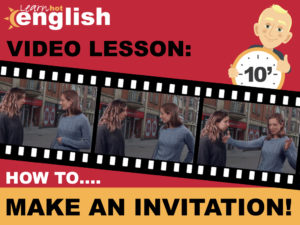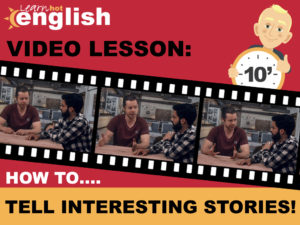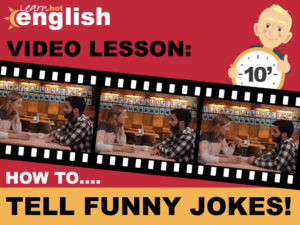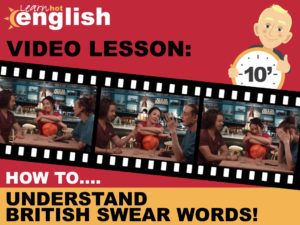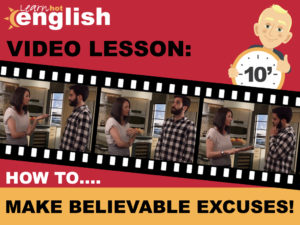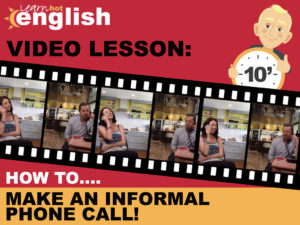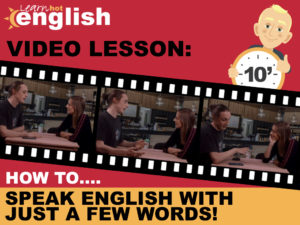 Our "How to improve your spoken English" series video class pack normally costs €75. However, during this promotional phase, we're offering a big discount with more than 30% off…
…So, each complete 10-class pack will be just €49.99
But hurry, before the promotion ends!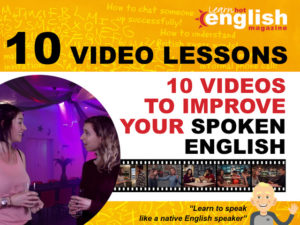 The How to improve your Spoken English series
€

49.99
Most Popular
Contact us here with any questions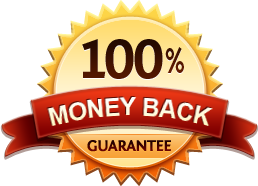 Go back to top