Description
Ready-to-go photocopiable lessons for busy teachers.
Do you ever feel stressed with so many English classes to prepare? If you're an English teacher, you may have different levels and ages, and very little time to get ready for them all. You aren't alone – it's a common problem.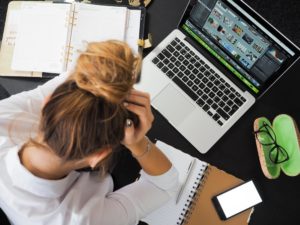 Going into an English class under prepared can be scary. And it could lead to a bad lesson and a lack of progress for your students.
Your school or academy may have books, but they might be boring, unsuitable or the wrong level for your class.
Click here if you are looking for a quality Online ENGLISH Course for your Students that you can even Brand with your ACADEMY LOGOS?
Jonas from Brighton wrote: "Most of the books at my last academy were either the wrong level for my students or simply not suitable. If they were good to use, the audio files would be missing; or if they had the book and the listening files, my students had already used them! It was a nightmare!"
Meanwhile, the clock is ticking and you haven't got a class prepared. So, what are you going to do?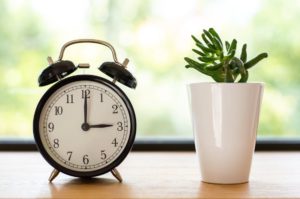 Of course, you could rely on your experience, charm and wit. But how many classes can you do like that? Not many… and besides, it's exhausting!
Ready-to-go lessons for you!
Luckily, we've got the solution for you: the PACK – ready-to-go lessons for busy teachers.
Each digital PACK comes with over 20 lessons full of warmers and fun follow-up activities and audio or video files. This will all make your life as a teacher so much easier!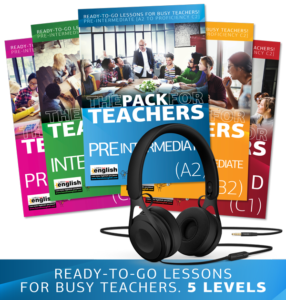 Best of all, the PACK comes in 5 levels: Pre Intermediate, Intermediate, Upper Intermediate, Advanced and Proficiency. With the PACK, your students will use lots of useful practical language in the games, role plays and speaking activities, among many other things.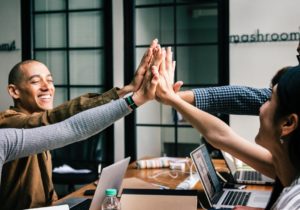 Plus, there are Teacher's Notes to give you extra ideas on how to best to use the material. All of our material is accessible digitally and then from there printable and photocopiable; and as the topics are current and up-to-date, and the activities are fun, your students will be motivated, and they'll enjoy the classes! And as a result of this, they'll learn more!
Michael from Berlin said, "The PACK has made my teaching life a lot easier. In some classes I often use it alongside the course book. Lessons from the PACK make a nice break from the same old routine, which the students appreciate. In other conversation classes where I need to come up with new ideas each week, it's a great extra support and takes away hours of planning."
Save time lesson planning, be better prepared, get "The Pack"
Your students will thank you for it!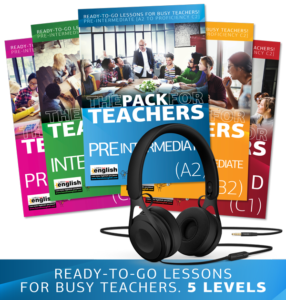 Go back to top