Fun lesson plans from Learn Hot English
Christmas English Lesson
Level: Intermediate (B1) to Advanced (C1)
Audio: Yes
What does Christmas mean to you?
How do you celebrate it?
What special memories do you have?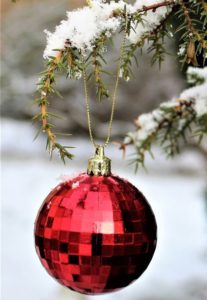 Christmas is a magical time, and it's a great topic for your English classes too.
In this lesson, your students will listen to a Christmas song, learn some Xmas vocabulary, watch a couple of Christmas videos, and talk about this special holiday… which will really get them into the spirit of the season!
And these activities will get your students using lots of useful language and all the essential skills: speaking, listening, reading, writing… Click below for a PDF with the Teacher's Notes, Resource Sheet and English Lesson Plan. Good luck!
CLICK HERE FOR THE TEACHER & STUDENT NOTES FOR THIS LESSON PLAN
 For lots more great material like this, get our fantastic Complete Teaching Product Pack. Click here for more details: https://learnhotenglish.com/product/buy-all-our-teaching-products-and-get-a-35-discount/