TEACHERS – free English lessons plan – 7 crazy internet fads!
7 crazy internet fads!  
Level: Intermediate (B1) to Upper Intermediate (B2)
Audio: Yes
Ever heard of milking, planking or Lion Kinging?
Your students probably have! They're just three of the many internet fads that have taken the web by storm. Each fad involves being filmed or photographed doing a specific act, then uploading the video to YouTube or the photo to Facebook (or another social network).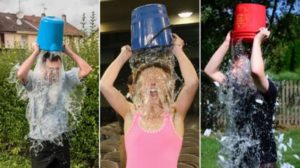 In this fun lesson, your students will read and talk about about some crazy internet fads. This practical lesson will get your students using lots of useful language and all the essential skills: speaking, listening, reading and writing.
Please click below for a PDF with the Teacher's Notes, Resource Sheet and English Lesson Plan.
CLICK HERE FOR THE TEACHER NOTES, RESOURCE SHEET, AND ENGLISH LESSON PLAN  
Now, CLICK HERE BELOW FOR THE AUDIO FOR THIS LESSON
Top tips
Other levels
Although we've set this lesson as Pre-Intermediate, you could easily use it with other levels. You could make it more difficult by offering less support through the Pre-listening activities, or get them to listen to it completely and then answer the comprehension questions.
 Listening
For students with listening difficulties, use our "stop-start" method. This involves playing small sections of the audio file for students to try to capture the meaning of.
Remember, as part of the Learn Hot English method, we recommend three rounds of listening / viewing:
Listen once without stopping for a general understanding (listening for gist).
Then, listen again to answer comprehension questions, this time pausing if/when necessary.
Finally, listen again but this time read the script at the same time.
For lots more great material like this, get our fantastic Complete Teaching Product Pack. Click here for more details: https://learnhotenglish.com/product/buy-all-our-teaching-products-and-get-a-35-discount/