Fun English lesson plan from Learn Hot English
Who is the bison man from the US riots?
Level: Advanced (C1) to Proficiency (C2)
Video: Yes
Where were you on 6th January 2021? the day when rioters stormed the US Capitol in Washington DC.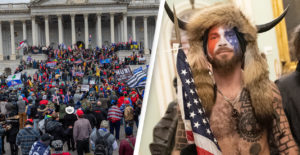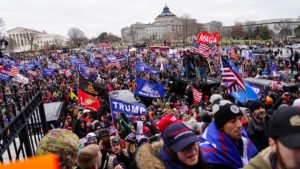 This unforgettable moment will go down as one of America's darkest days.
Among those who gained unlawful entry to the building, was a strange looking man with a painted face, a bare torso and a bison headdress (complete with horns) – unofficially known as the Bison Man.
Who was he?
What was he doing there?
And what's going to happen to him?
The answers to these questions hold the key to understanding the true meaning of this attack.
In this practical lesson, your students will draw on their own experiences of protests and protesting in general and discuss this interesting topic, as well as reading and watching a video about it.
Finally, they'll hold a trial for the "Bison Man" in which students can use the new language and words they've learnt.
Click here for a PDF with the Teacher's Notes, Resource Sheet and English Lesson Plan with video.
CLICK HERE FOR THE TEACHER & STUDENT NOTES THIS LESSON PLAN
 For lots more great material like this, get our fantastic Complete Teaching Product Pack. Click here for more details: https://learnhotenglish.com/product/buy-all-our-teaching-products-and-get-a-35-discount/