If you think your country or area could benefit from our English learning materials and you would like to collaborate with us then please get in contact with

business@learnhotenglish.com

. 
Preference is given to those people or organisations with a relevant web or social media presence that could benefit from hearing more about Learn Hot English – we make it very interesting for you paying up to 50% of all of the resultant revenues.
OUR PARTNER – MOVING ON
AN ENGLISH IMMERSION COURSE IN THE HOME OF YOUR TEACHER.
The best of an English Immersion Course in the home of your English teacher and the best of an Intensive English Course in an academy.
60 – 70 hours/week with an average of 2 students per teacher.
Live with us, your teachers, in our home/mini-hotel
Groups maximum of 4 students
Possibility of one to one classes
Lunch and Dinner with Teachers
Afternoon study-trips with teachers
Team of qualified teachers who help with classes, meals and study-trips.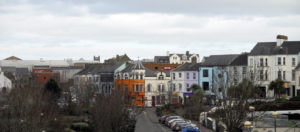 Contact
Our main base is in Bangor (Northern Ireland), a coastal resort considered to be one of the best places in N. Ireland in which to live. Here you will find the peace and tranquility that will help you concentrate on the task ahead – Learning English! – Beautiful landscapes, traditional pubs and a friendly pint to help you relax whilst you practice speaking English.
Contact details
Address: 49-51 Princetown Road, Bangor (Northern Ireland)
Telephone: 0044 77242 99457 or 0034 629663093
Email: info@movingoncourses.com
http://www.movingoncourses.com/en/