Work with us: teachers, internships & editorial staff!
Learn Hot English offers a variety of employment opportunities, as well as running a rewarding internship programme.
Teachers – Spain
Are you an English teacher looking for work?
Hot English is a well-established publishing house and language academy with over 15 years' experience in the market. We offer…
Classes with blue-chip clients.
Fun materials to use in class.
Full support and training.
You need TEFL / CELTA, experience and great communication skills. Contact us NOW! classes@learnhotenglish.com
Experienced native English Skype class teachers based anywhere please send us your CV to classes@learnhotenglish.com
We also require native Spanish, Italian, French, German (and lots of other nationalities) teachers for our in-company and Skype classes.

Editorial projects
For our various editorial and publishing projects, we often require freelancers: sound engineers, video editors, musicians, editorial assistants, EFL writers, translators, proofreaders and designers. Send a CV and cover letter to business@learnhotenglish.com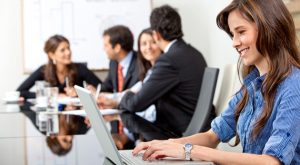 Internships
Learn Hot English runs a professionally rewarding internship program. As an intern at Learn Hot English, you'll get involved in a wide range of tasks. On a day-to-day basis it can be anything from database work to calling clients in Spanish to writing or recording for our editorial products. At Hot English, interns get to see exactly how a dynamic business runs, having daily contact with both staff and directors from all the different departments.
Just some of the different tasks an intern on the business side of the company might get involved with;
Answering the phone in English and Spanish
Packaging subscriptions
Going to the bank and post office
Recording videos for our Youtube channel https://www.youtube.com/user/HotEnglishMagazine
Internet research work
Dealing with customers, teachers and suppliers
Database work
Marketing work (Mailchimp, website, email marketing)
English Level test corrections
Language lab sessions with our students over the phone
Our interns come to us from all over the world. In the company, we speak a mixture of English and Spanish. For more details about doing an internship with Hot English please contact us at business@learnhotenglish.com
Please note: our internships are unpaid.
Testimonial from admin intern Ellen Digby
I worked at Hot English for 5 months as a general intern. I worked mainly with the admin side of the company, and worked closely with the teacher coordinator, accounts manager and subscriptions manager. Something which really stood out to me while I was there was how useful I felt. I felt like I was a really valued member of the team and helped out with a great variety of tasks. Further to this, I was trusted to run various projects myself, from the beginning stages until I left, and could teach it to the following interns. The placement gave me really great opportunities like these, including the chance to practise my Spanish with clients. Despite being a general intern, I also worked with the editorial team, who offered tasks with more involvement in the production of the magazine, such as writing articles, researching, or recording audio material.
Testimonial from editorial intern Louise Baker
I worked in the editorial department with Learn Hot English for about three months. It would be difficult to find an internship in this field which gives so many opportunities for personal input and initiative: I left Hot English Magazine feeling that I had been a real part of the team. The working atmosphere is friendly and encouraging, and, as with the majority of internships, the more work you put in, the more opportunities arise for really interesting work.
For more details about doing an internship with Hot English please contact us at business@learnhotenglish.com