LEARN HOT ENGLISH VIDEO COURSES
Learn 500 English Phrasal Verbs video courses
The secret to learning phrasal verbs is to group them in topic areas!
Our Learn 500 English Phrasal Verbs video courses are unique because it uses the special secret to learning phrasal verbs and groups them into topic areas, making a really big difference to how quickly and effectively you will learn them – GUARANTEED!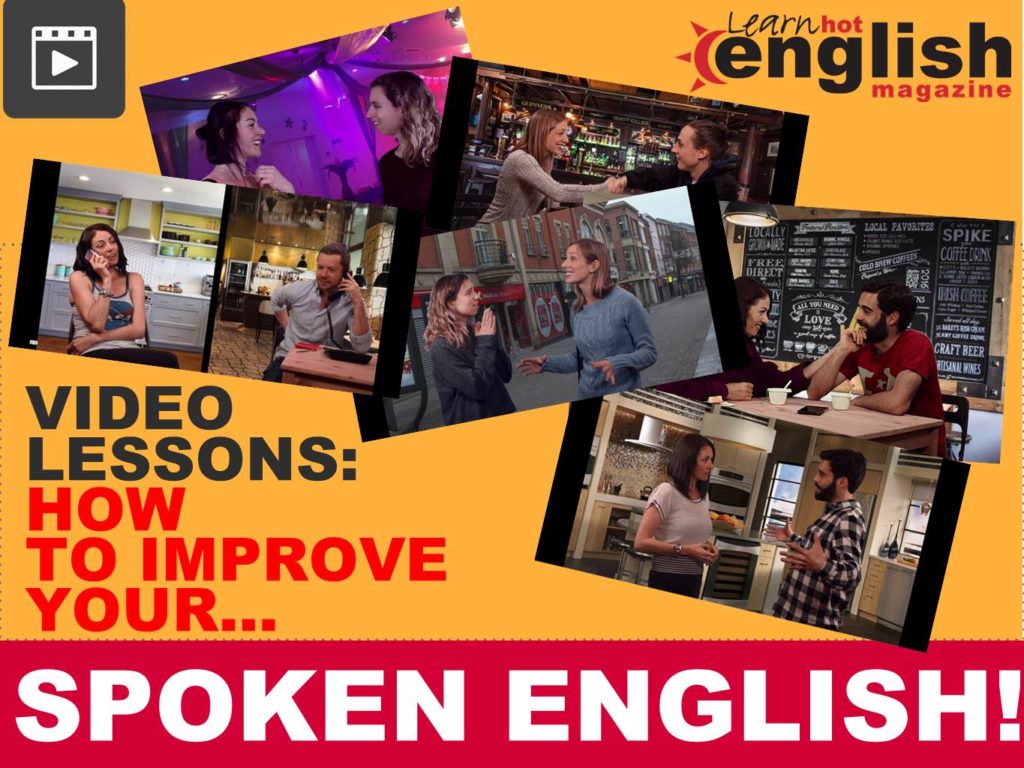 Video Lessons: How to improve your Spoken English
Do you sometimes find that in certain situations in English you suddenly feel lost, without confidence and you doubt that you are using the right expressions and vocabulary. Are they often specific situations?……like introducing yourself, telling a story, a joke, inviting someone to do something, making a phone call or an excuse!
Situations that in your own language, would be so easy but in English…… often can be the cause of great stress and nervousness!
Well, fortunately for you, there is help at hand!