Description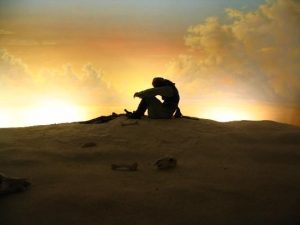 English really is the global language! With approximately one billion people around the world being able to speak English, it's really important you don't get left behind!  A good level of English conversation can open so many doors for you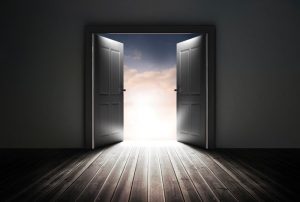 It might be for study, for travelling, making new friends or business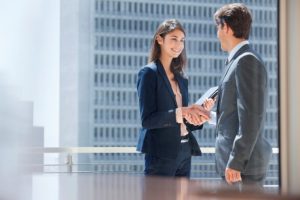 But speaking English is the hardest area of English to learn properly.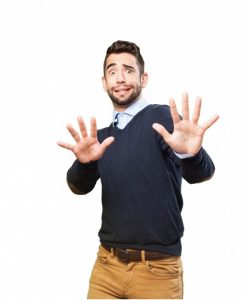 Many of our students have told us how hard it is to speak English fluently in social situations such as at a lunch or in a pub.
Andrea from Hungary wrote, "I passed every single English exam at school and did really well. However, whenever I try to speak English in a social situation like in a bar, I just get so nervous and can't seem to understand anything that the people are saying. It's so frustrating!"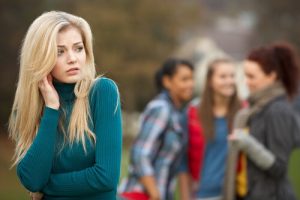 This is why we created the eBook Practise English conversations!
See a FREE class using content from our Practise English Book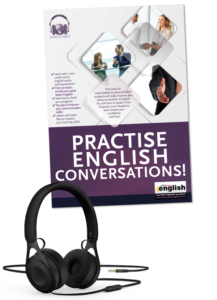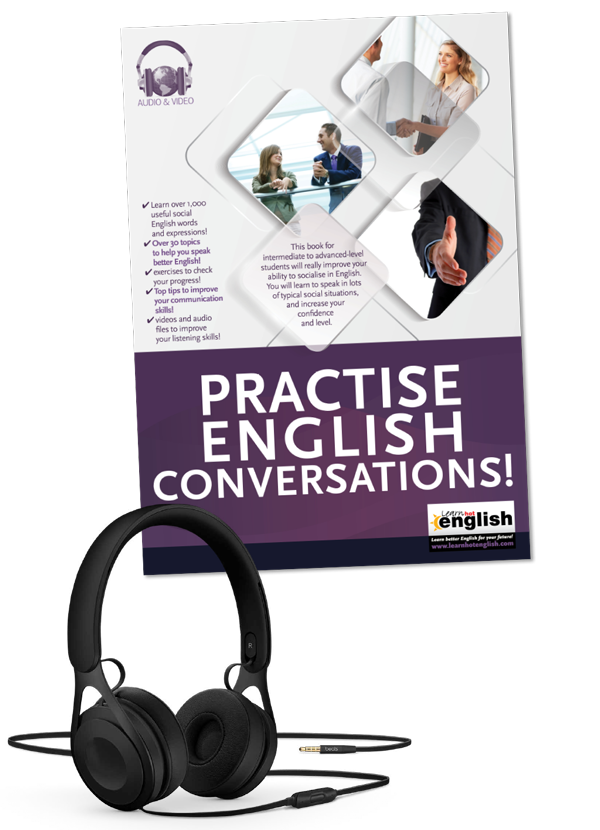 ………Because people in everyday, real situations use certain words and expressions that you might NOT learn about at school or from a text book. Once you know the words and expressions for different situations it becomes so much easier to improve your spoken English.
Why is our Practise English conversations book different to other books??
…because it goes right to the heart of many of the typical conversational situations you are likely to encounter in English, giving you a valuable insight into what you need to say and understand in every situation!
This fantastic book comes with over 1,000 words & expressions in 30 typical English conversational situations so you can find the right subject quickly and easily, and improve your  English speaking skills in social situations. English conversation practice has never been so easy!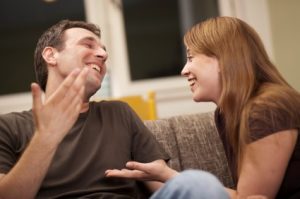 You'll learn how to introduce yourself, make small talk and tell stories, among many other things. In fact, this book has everything you need to improve your English speaking so you can feel comfortable in English conversation!
More importantly, there are audio files so you can hear how to pronounce the useful words and expressions, and also see how people use them. And we've carefully selected the language so you'll only learn the most important words and expressions for travelling.
You'll learn how to start a conversation, talk about your work and even tell a joke in English.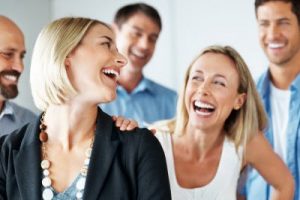 We know you'll love this book. But don't just take our word for it. This is what one of our readers said about it.
Isabel from Cadiz (in Spain) wrote: "I had to meet the big boss from our US office recently, I was so nervous but fortunately I discovered the eBook Practise English Conversations in time, and it really helped me prepare for the conversations we had. And the audios really helped with my pronunciation!"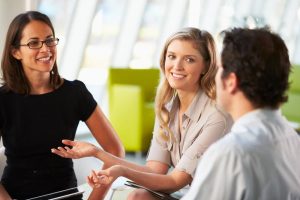 Our Practise English Conversations eBook will make conversations in English so much easier and more enjoyable.
And there are exercises with answers at the back so you can practise what you've learnt.
If you have intermediate level or higher, our Practise English Conversations eBook is what you need to guarantee success.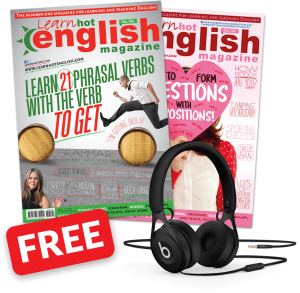 But it gets even better: we have a really special surprise for you! When you buy our Practice English conversations eBook and audios, we'll give you not one but TWO really special gifts that together are worth more than €10: two copies of our magazine Learn Hot English!
Yes that's right! More than €10 of materials absolutely FREE.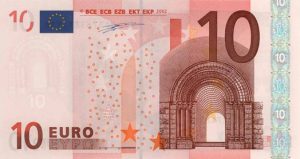 So, you'll receive:
Your Practise English conversations eBook
150 pages of English learning
And almost 3 hours of audios to perfect your listening and pronunciation
Remember, as a special gift, you get 2 copies of Learn Hot English magazine worth more than €10 ABSOLUTELY FREE!
Do you want to improve your spoken English and to feel more comfortable in English Conversations?
Then, click below NOW to get your Practise English conversations eBook!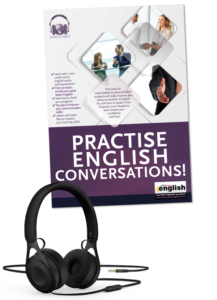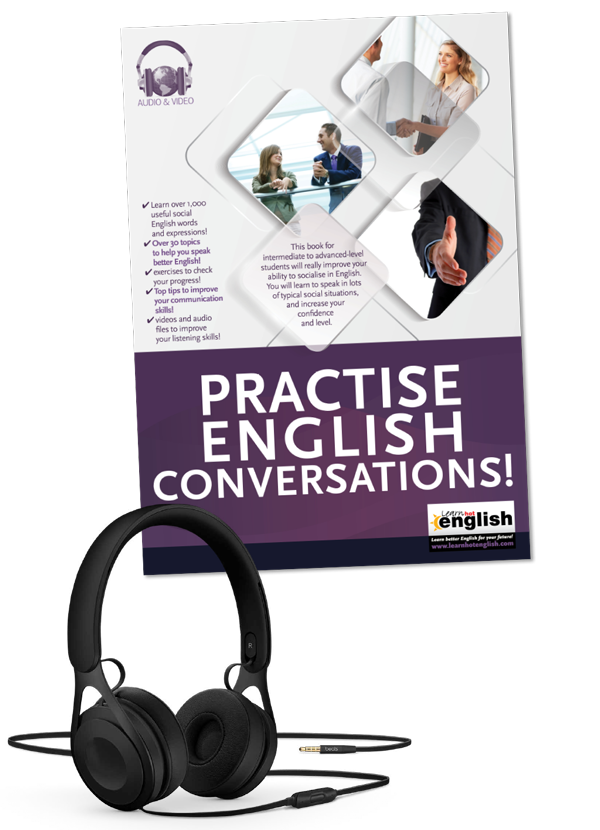 Go back to top