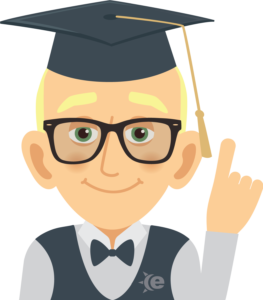 Let's find out about Andy! as well as some good rules for Learning English!
Hello language learner!
Hi, I'm Andy and I'm a teacher and writer. I'm originally from Oxford, England.
For the past 30 years, I've been teaching, writing, translating and editing.  I have had my materials published many times and am a well known writer in the English learning field.
My studies
I've got a degree from London University, an MSc from Aston University, and a teaching degree from Bristol University.
Where I am based
Right now, I'm living in Spain, enjoying the sun and great food, but also working hard. I'm passionate about helping people learn English and I love languages (I speak Spanish but am constantly learning more, so I really understand what obstacles learners of a second language face, this really helps me to come up with the best learning and teaching materials)
With my trusty team, made up of both US and UK writers and teachers, we aim to give both Students and Teachers the best possible materials to improve their English or to give better classes!
In my spare time, I like reading, cooking and doing exercise (jogging, tennis, swimming…).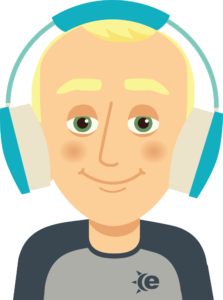 10% OFF ALL PRICES – When you purchase products priced at 50€ or more"
I've got 3 simple rules for learning English. They are:
Listen! You learnt your first language by listening, and you can learn any other language by listening too.
Read! When you read in another language, you see how the words are used and you can learn lots of useful vocabulary.
Speak! Speak as much as you can. By using the language you've learnt by listening and reading, you'll remember it.
For lots more great top tips for learning languages, you can read my blog post about it here: https://learnhotenglish.com/29-great-tips-for-learning-english/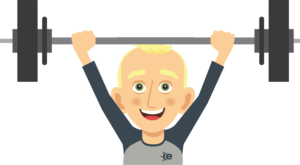 Oh, and one of my favourite quotes about making an effort is, "No pain, no gain!" 
How will I help get YOU to get the English level you need?
I like to find ways to make language easy to understand. And my 3 ways of doing this are by making the materials interesting, practical and fun.
Interesting – I'll explain things clearly and simply, with lots of examples and audio files or videos to show you the language in action.
Practical – I'll give you the language you need to speak.
Fun – I'll make it fun and funny so you'll enjoy learning. When you're having a good time, you learn things easily and quickly!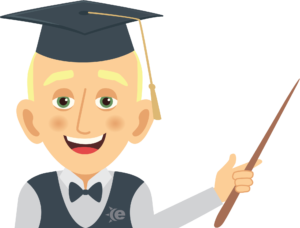 So, how does this apply to real learning online?
My materials will give you lots of really useful English to read or listen to. So, you read about and listen to everyday language, often in conversations. Conversations are great because you can see how the language is used in real life situations. Then, you practise using the language so you can remember it. It's that simple! And it works! Best of all, I only use language that will be useful for you.
What's my Plan for YOU?
So, my teaching plan is very clear: you read, you listen, you practise, you remember. It's that simple!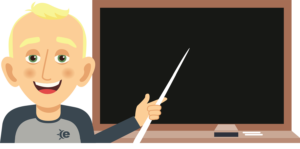 Why am I so confident my method will help you SUCCEED in English?
This method will work for you because it's based on how you learnt your first language: you listened to it, you read it, then you practised using it.
We do this with interesting, fun and practical materials that will give you the language you need to start speaking NOW!
We also use a lot of practical conversations and short audio files to show you how the language is used. And there are also lots of images to help you learn and remember words. I've seen how our materials work with our students who start out quiet, shy and unconfident, but who soon become motivated to speak.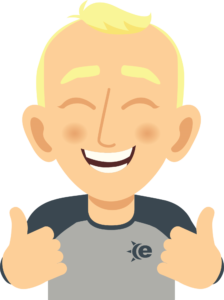 How do I know I can help you succeed in your English objectives? Because I've been teaching for many years and I've seen all the difficulties students have, and the mistakes they make. And I've developed materials to help students overcome these difficulties and mistakes, and learn the English they need quickly and easily.
I am an English Teacher, can you help me??
Yes, absolutely, on our teaching area we have plenty of materials that will help make your life much easier, check our Teaching products out here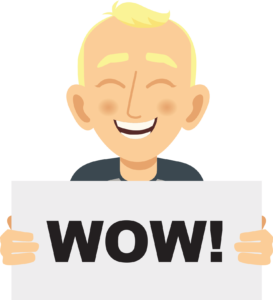 Bye for now! And good luck with your language learning!
NEW! A 10% discount when you spend 50€ or more on our site!