About Us
Our special reporter, Leigh, finds out a little more about Learn Hot English during this short interview with their acclaimed writer, the  Editorial Director for Learn Hot English, Andrew Coney.
Listen to the audio of the interview here
Hi Andy, how are you?
Very good, thanks
Learn Hot English was first set up in 2001 wasn't it? Tell us a bit more about how that happened
Yes 2001…., when we were much, much younger!
Along with the 2 other original founders of the business, that like me, had had experience working as English teachers over the last few years. We were chatting one day about how we had all noticed that the biggest problem with a lot of the materials for learning English was that they just weren't fun at all…and we had all seen that bored students didn't tend to learn as quickly.
So, we decided to do something about it and that's when we had the idea to launch a fun magazine for learning English – and so was born HOT ENGLISH magazine.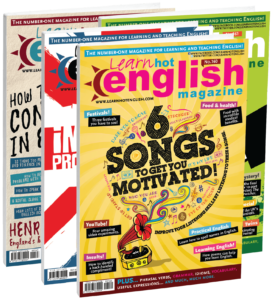 As the published English language writer in the team my job was to manage the content and focus on it being both useful and really FUN!
So the magazine was your first product?
Yes it was. We have since produced a lot more material for all areas of English learning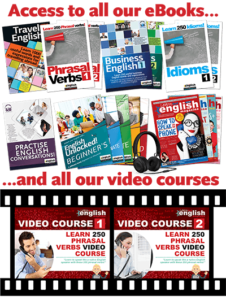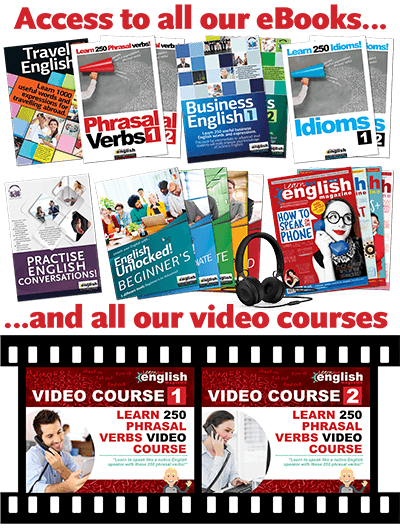 So what is it about the Learn Hot English products that make them so popular with students around the world?
Well, I think it's because our products are FUN and are designed to help our students learn English fast and start speaking immediately. We take into account that our materials have some very important objectives in peoples lives. Some need to pass important exams or others to get better jobs through their improved English level. So our materials are carefully designed to make our students' lives easier through only teaching them the most important and practical vocabulary, and focusing on developing their speaking and listening skills, which is so important if you want to succeed in English.
Where are the Learn Hot English offices located?
Though the owners and are team are British and American we are based in Madrid, Spain of all places! We love the sun and good food so we thought why not Spain!
Why should English students choose Learn Hot English materials over all the others?
I guess it's our unique combination of being both teachers + publishers at the same time that has allowed us to produce the materials that students really need to succeed
We've seen over the last 20 years what works for quick and easy learning, and we've developed our unique system accordingly. We have taken from so many different experiences to produce the materials that people want for learning English. As a publisher we have produced learning materials for some of the biggest ELT publishers in the world, including Oxford, Macmillan and Pearson, we have also written many of our own books and finally having our own English academy has really helped in the whole process to see what really works and what doesn't for the modern English student and adapted our system along the way.
Who is a typical Learn Hot English student?
We have seen that our students learn with us for 3 main reasons.
Firstly, it might because they need to pass an important exam like IELTS or TOEFL for university entrance, or any Cambridge exams. They see that our materials are perfect for helping with that.
Secondly, for work as they want to improve their job prospects by speaking better English. And finally, there are those who simply want to improve their ENGLISH so they can travel and enjoy the English language to the full.
Our students often come to us really bored by other materials or frustrated because they haven't learnt as quickly as they'd like given the money they've spent – they see us as a great option for an economically-priced, fast and fun learning solution!
So, what products are there for students to help them learn English?
Well, we have products that will help students with their business, phrasal verbs, conversation, listening and English grammar. Very shortly, we'll be bringing out a lot more video courses, so keep an eye out for that. When we do new courses and eBooks we always have those 3 important student motivation areas in mind: exams, work and life!
Finally, what's next for Learn Hot English?
Well, we're busy producing more video courses and will soon have this all available to company students as well; and we're constantly thinking of new and exciting products to make available to the Hot English community.
(Leigh) OK, thanks, for your time, Andy.
No problem.
 Is there anything else you'd like to add?
Well, I really hope that all our viewers really enjoy and find our range of English learning products really useful. I'm always interested to hear student feedback so feel free to send me an e-mail at andy@learnhotenglish.com with any comments or suggestions. Oh, and before I forget, remember to sign up for our newsletter on our homepage. You'll get a free magazine, and our free weekly classes as well! Bye!