Description
The complete Learn Hot English method – The Paper version delivered to your home, company or academy.
If you are really serious about improving your English then this is the option for you!
Save a HUGE 174 euros

off our quoted website prices when you choose this option.
This is a great investment in your E

nglish learning future, if you study just 15 minutes per day with these fantastic materials you will see an important improvement in your English, in no time at all.
NOTE – If you have already purchased some materials from us, but would like to take advantage of the Complete method offer, then please note, we can discount off the final price, what you have already paid, to organise you just need to email us directly at business@learnhotenglish.com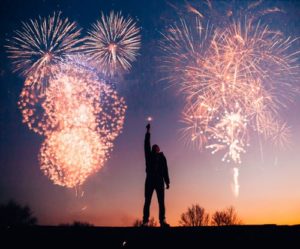 When you sign up the Complete Learn Hot English method your order will be processed quickly and dispatched, it will be sent
registered mail

and you will be emailed a tracking number so you can follow your order.
All of our products mentioned below here are full colour, brand new quality 
If whilst you are waiting for your printed order to arrive and you want to begin accessing your materials online, then no problem, you simply need to email us at
business@learnhotenglish.com

and we will set you up with the access details
1,
Practice English conversations Book

2, 
A Monthly subscription to Learn English magazine – 1 year (12 magazines) – you will receive this product digitally.
Learn Hot English magazine is a digital product and is monthly, so you will get a new
magazine added each month to your account.
Staying motivated to learn English can be difficult when the
materials are boring. But this is where the monthly magazine,

Learn Hot English magazine

can help.
Our completely up to date, really fun magazine with 60 minute audio, has lots of interesting
articles, practical expressions and vocabulary pages that will keep
you motivated to learn faster!
3,
Phrasal verbs Book 1 & Phrasal verbs Book 2


5, English Unlocked Complete series (6 books – 6 levels)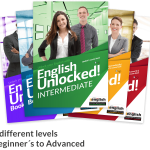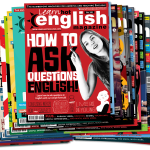 9,
Travel English Book

10,
Phrasal verbs video course 1 & Phrasal verbs video course 2 – this is a digital product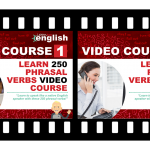 11,

10 Video Lessons: How to improve your Spoken English 
– this is a digital product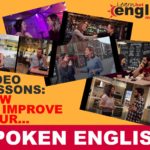 Our "How to improve your spoken English Video course" offers you almost 2 hours of expert video guidance that will make you feel confident speaking English when it matters most!
Our online English learning platform will really help you improve your option. This option gives you so much quality material to learn from, working your way through these fantastic resources, you will see your English improve a lot!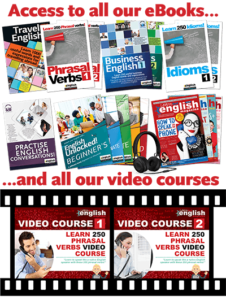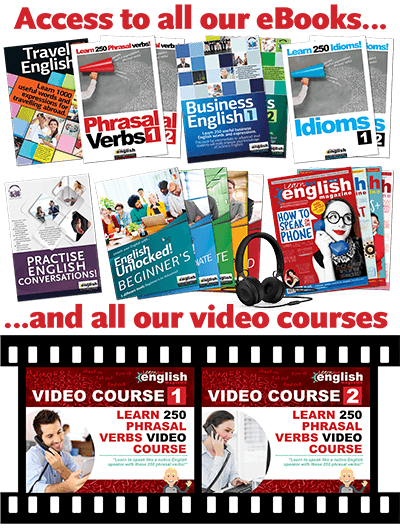 Please see the Description tab to view free samples for each product
Go back to top