The latest issue of Learn Hot English magazine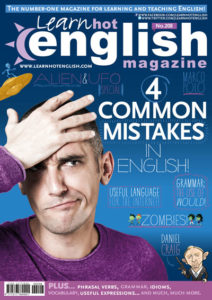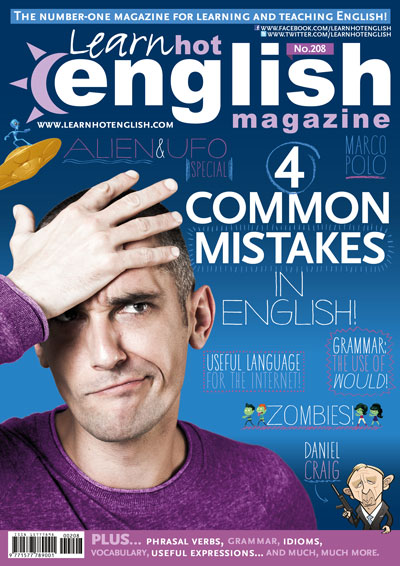 Great news!
The latest issue of Hot English (208) is out now! Learn over 1,000 useful words and expressions and improve your listening skills with Learn Hot English! This month we're looking at 4 common mistakes in English with the Present Perfect. Read over the information, then try our language exercises. Plus, 15 words for talking about space and aliens, 10 useful words for talking about the internet, idioms, phrasal verbs… plus:
Jokes – jokes in English.
Grammar – the use of "would".
Useful vocabulary – the internet.
Practical language – giving opinions.
Travel – places to visit this autumn.
Seasons – autumn travelling.
Cinema – the things we hate about it.
Langauge – phrasal verb particles.
Mystery – aliens.
Celebrities – Daniel Craig.
History – Marco Polo.
Finance – how to save money.
Movies – Some Like It Hot.
Vocabulary – false friends.
AND LOTS, LOTS MORE!
By reading and listening to all this great content, you'll improve your English reading and listening skills and learn up to 1,000 useful words or expressions. Plus, you'll get a better job and pass English-language exams more easily. Guaranteed!