Description
Pack of Learn Hot English Magazine + Audio files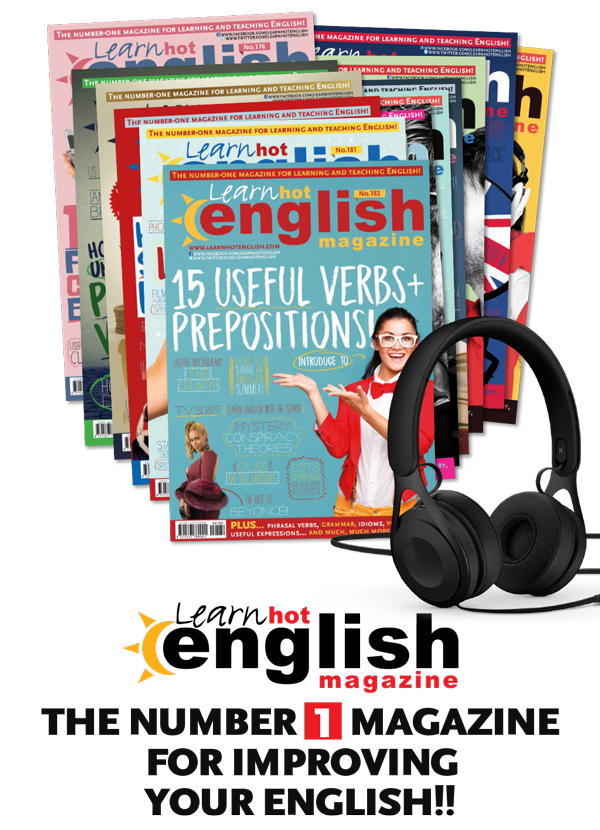 Your Magazines are carefully selected from our back catalogue..
Full colour Learn Hot English magazines, the quality of each magazine is as new.
The magazines are for English learning so the content is always up to date!
You will receive: 12, 24 or 36 copies, depending on your order, of Learn Hot English magazine + audio files (MP3 format).
MP3 audio files that you can download to perfect your listening and pronunciation!.
Get started immediately! Your magazines arrive to you in one pack so you can enjoy everything from day one!
We'll send your book by registered mail, so it arrives safely, you will be sent a tracking number to follow your order.
We send our products quickly
Return purchased items and get all your money back.
Buy this product and you will improve your English!!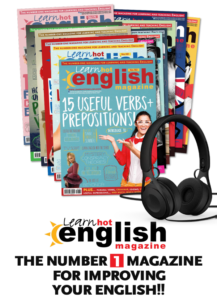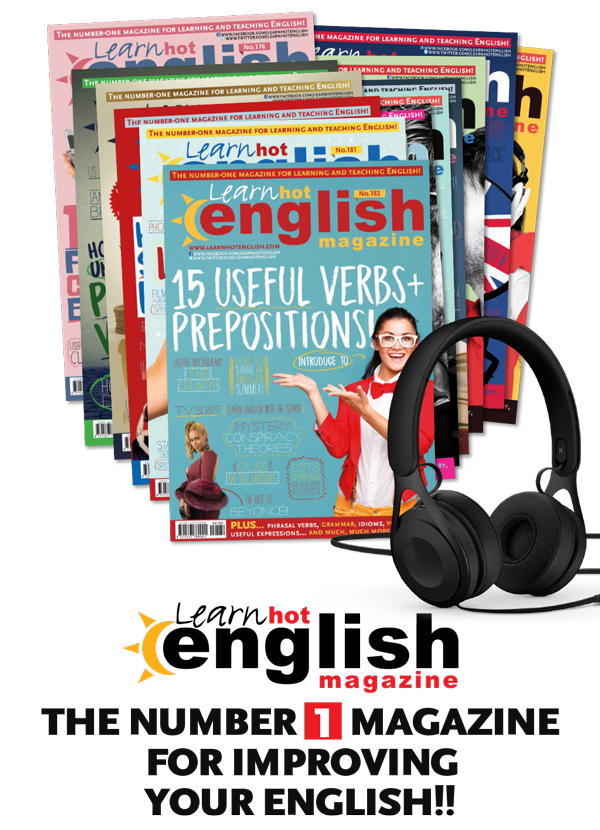 12 magazines
€

72.90
Most Popular
12 Learn Hot English magazines
Almost 600 pages and 12 hours of audio
10% Discount
24 magazines
€

106.92
Most Popular
24 Learn Hot English magazines
1152 pages and 24 hours of audio
20% Discount
36 magazines
€

142.56
Most Popular
36 Learn Hot English magazines
Almost 2000 pages and 36 hours of audios
Contact us here with any questions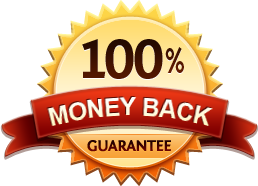 Go back to top