Description
Paper version of the Teachers Games pack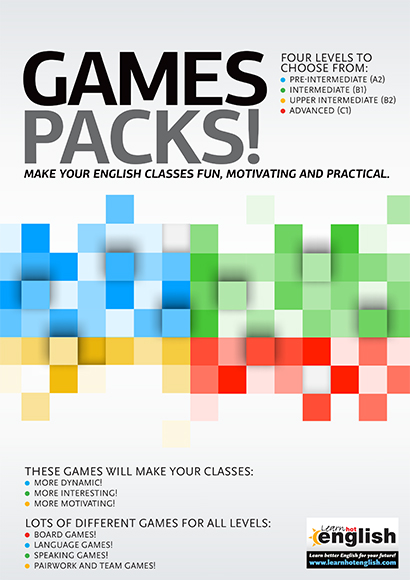 The Learn Hot English Games Pack will help English teachers in middle school and high schools, as well as teachers in academies, company classes and universities.
If you're looking for warmers, games and fun activities for beginners, business or even advanced classes, our Games Pack will ensure your classes are successful.
With over 130 pages, there are photocopiable worksheets to use in class, as well as Teacher's Notes so you know exactly what to do.
The Games Pack is full of board games, roleplays, memory games, matching activities and storytelling exercises!
When you buy the paper version of this book, you'll receive:
Full-color copy of the Learn Hot English Games pack!
130 pages of English learning!
One hour of MP3 audio files that you can download to perfect your listening and pronunciation!
We'll send your book by registered mail, so it arrives safely, you will be sent a tracking number to follow your order.
We send our products quickly
Return purchased items and get all your money back.
Buy this product and you will improve your English!!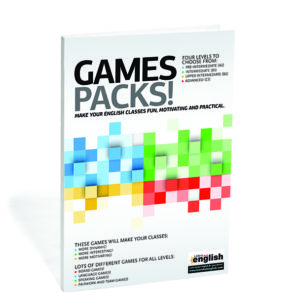 Go back to top