How to enjoy your Learn Hot English products with Flipbook Viewer
Before starting its very important to download the Flipbook Viewer App from the App Store, look out for this symbol

once downloaded this icon will appear on your phone.
1. Now go onto our website learnhotenglish.com and click on the three horizontal lines in the top right hand side corner, see image below.
2. A dropdown box will appear, Click LOGIN at the bottom.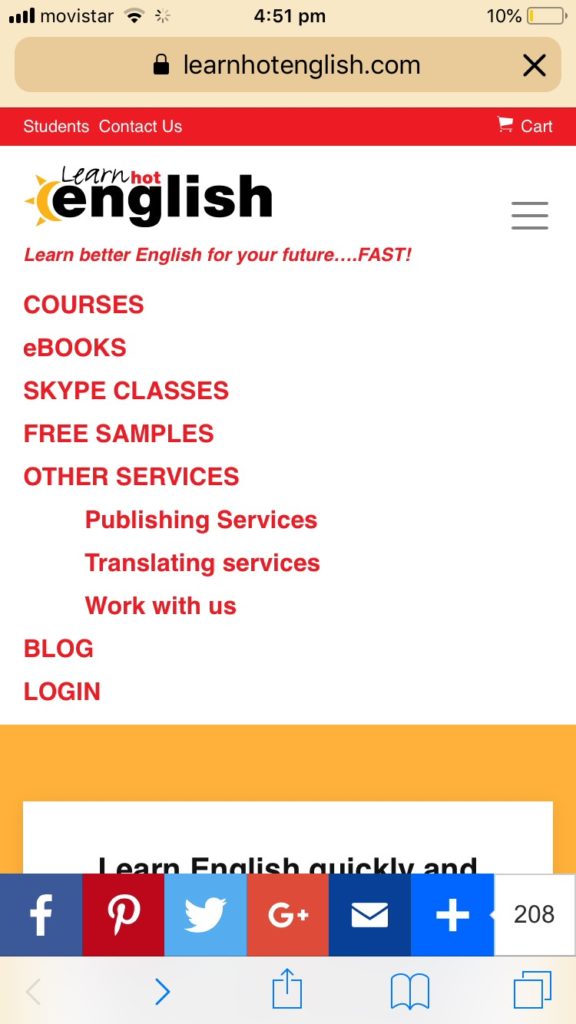 3. Login to your LHE account.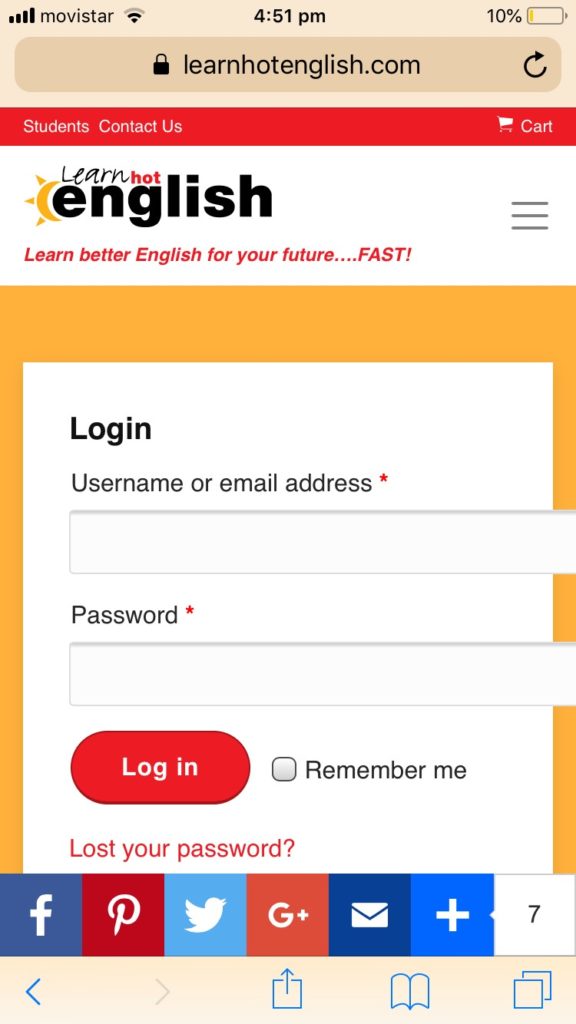 4. Once logged in, you will see the homepage. Then, click 'My Purchases' from the red bar at the top of the screen, see image.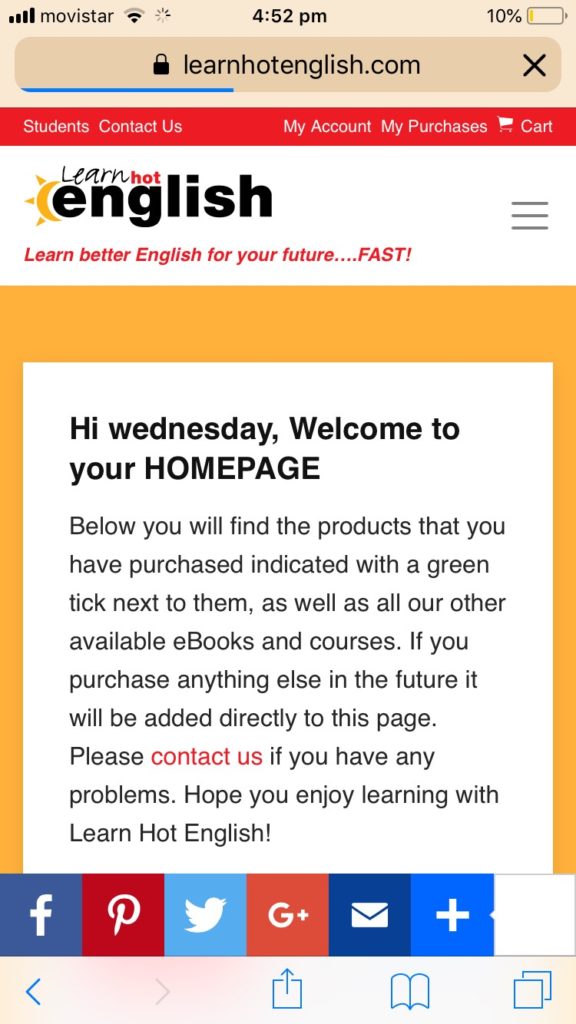 5. Any products you have purchased are indicated by a green tick. Click 'View eBook'.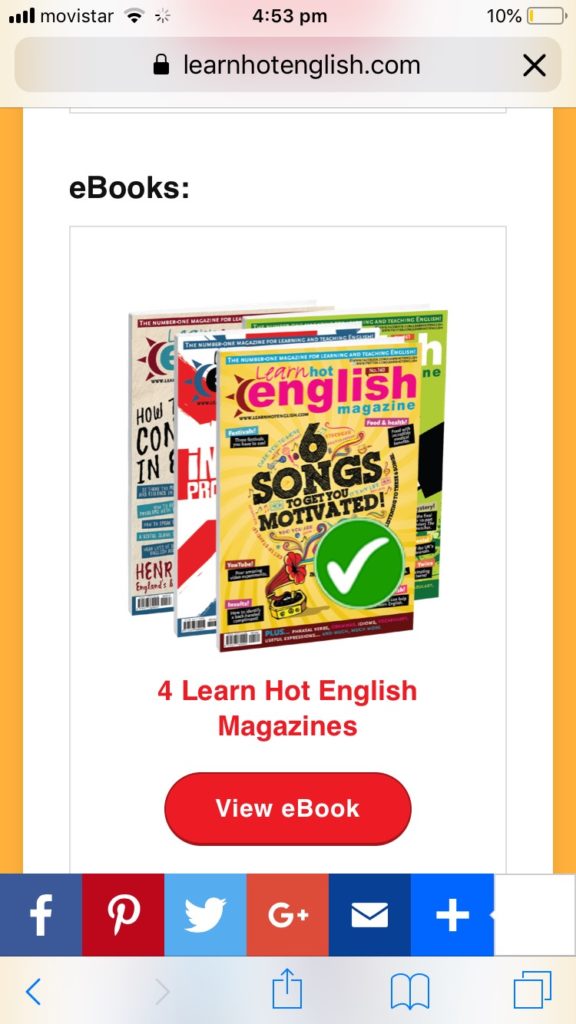 NOTE: Any products you have not yet purchased will be marked with a locked padlock symbol.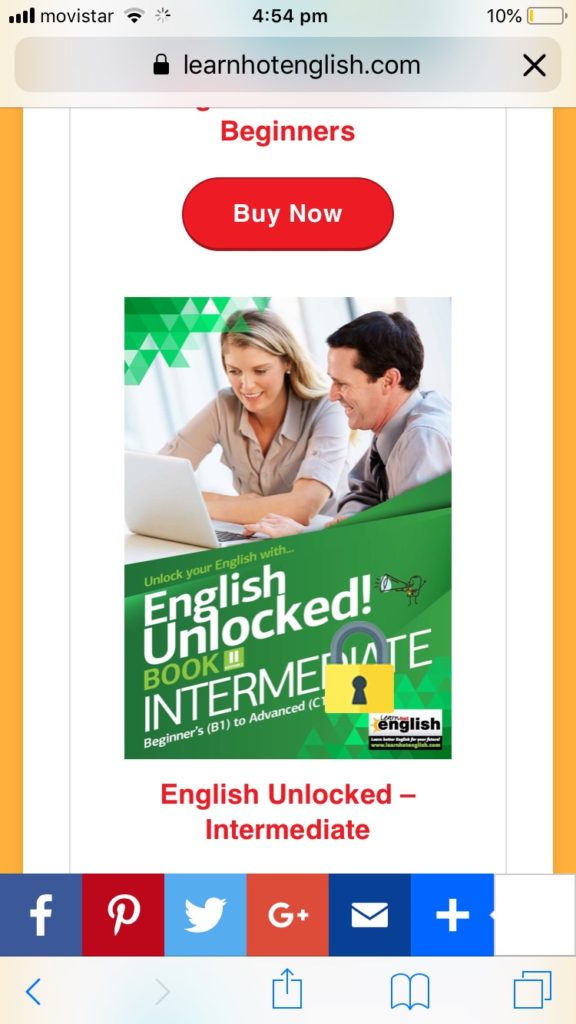 6. Once you have clicked 'View eBook' you will be taken to a description of the product.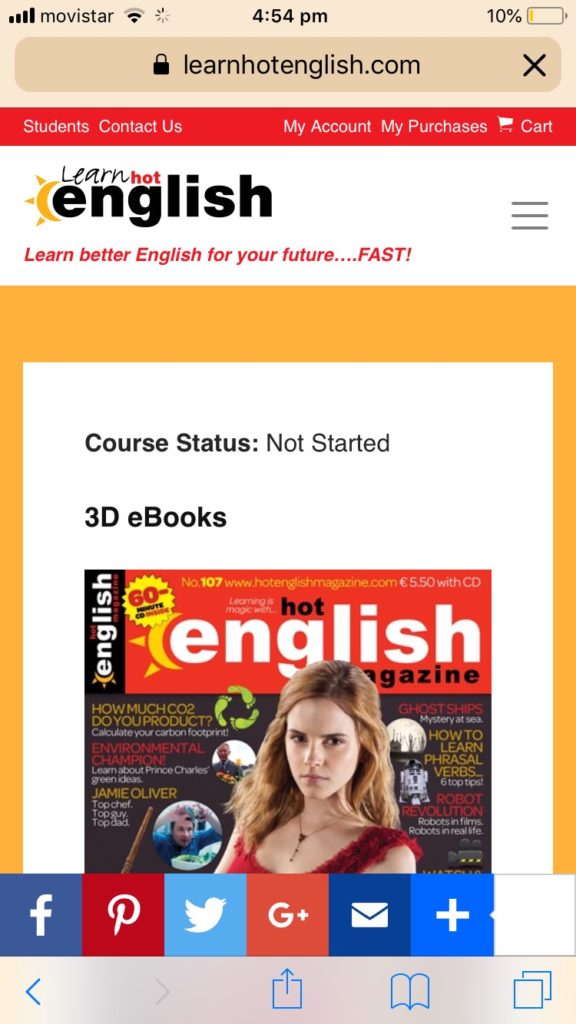 7. Clicking on the image of the product will open it into online version of Flipbook viewer.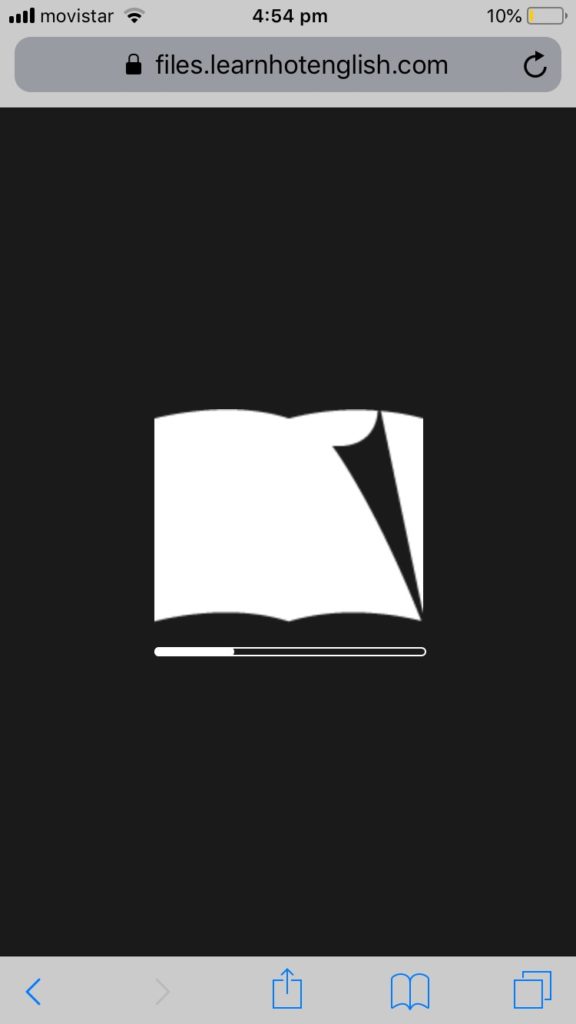 8. At the top of the screen, you should then get a message asking if you "would like to view this in the iPhone App?. Click 'View'.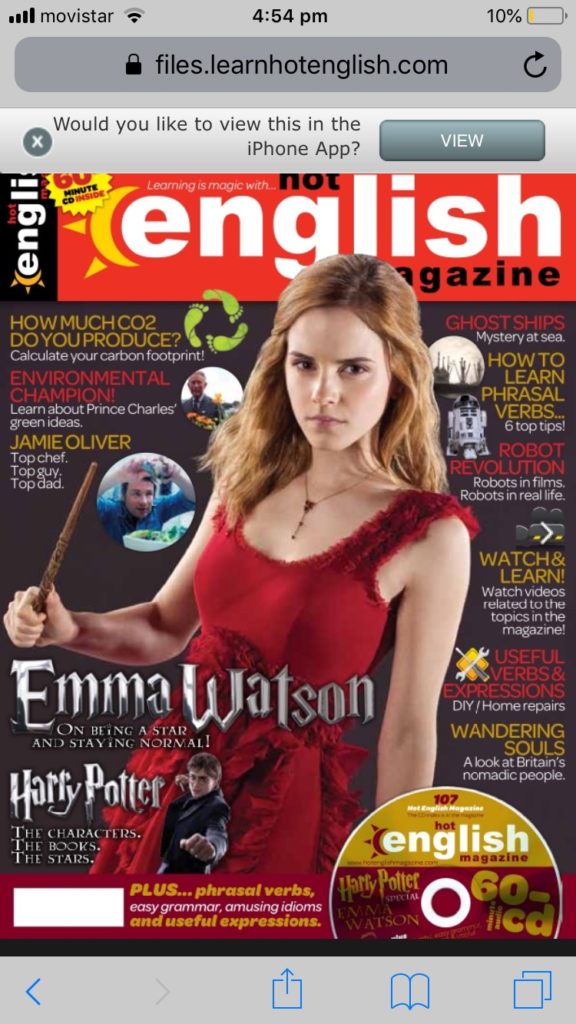 9. This will take you into the Flipbook Viewer App where your product will start to download. This process may take a few minutes.
10. Once loaded, you will be able to open, read, and flick through the full product.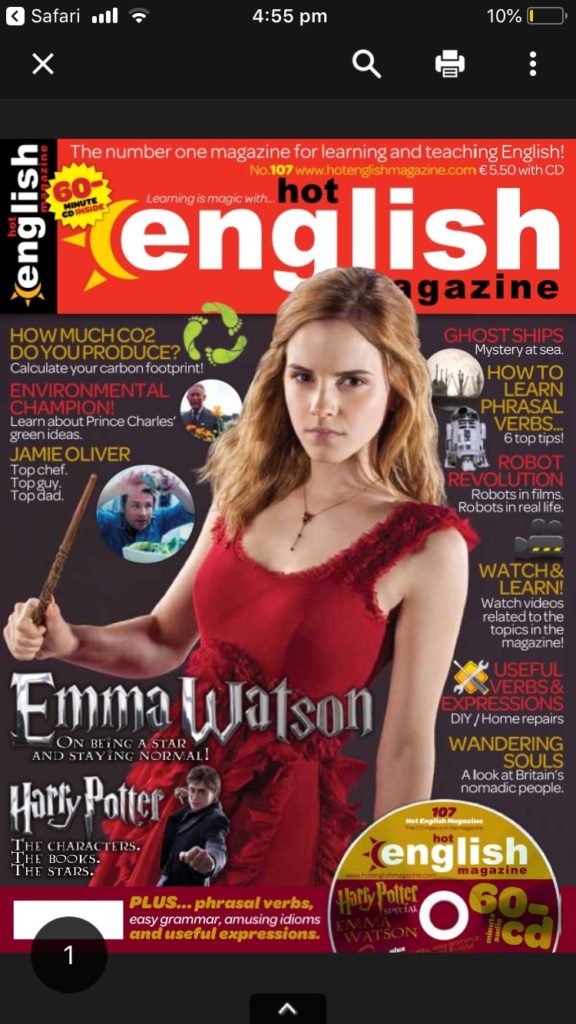 11. Exiting out of the product, you should find it in your Flipbook Viewer library.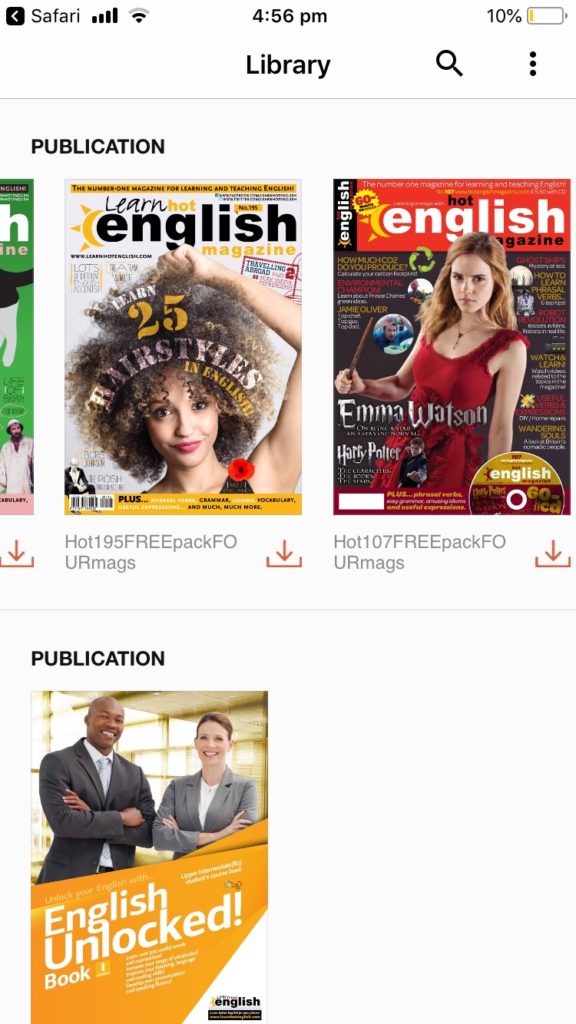 12. To download the product for offline access, click this symbol.