Fun English lesson plans for Teachers
Practical jokes for new employees!
Level: Upper intermediate (B2) to Advanced (C1)
Audio: Yes
In many professions, it's typical to play a joke on a new employee. This is a fun way of "welcoming" the new employee to their job.
One type of these practical jokes is known as a "fool's errand" (a "fool" is a stupid person, and an "errand" is a short journey to deliver or collect something,). As part of this prank, an employee is sent to look for something that doesn't exist such as a "chocolate teapot", for example. Newbies (new employees) are often too shy to question the request, or too young or inexperienced to realise it's a joke.
In this lesson, we'll be looking at a few typical jokes like this.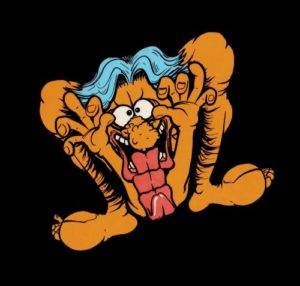 This topic will be interesting for students as they've probably played a practical joke on someone before, or been the victim of one at some point. It could also lead onto an interesting debate on the ethics of doing things like this.
This practical lesson will get your students using lots of useful language and all the essential skills: speaking, listening, reading and writing. Click below for a PDF with the Teacher's Notes, Resource Sheet and English Lesson Plan.
CLICK HERE FOR THE TEACHER'S NOTES THIS LESSON PLAN
 CLICK HERE FOR THE STUDENT PAGE FOR THIS LESSON PLAN
Listen to the AUDIO here below
 For lots more great material like this, get our fantastic Complete Teaching Product Pack. Click here for more details: https://learnhotenglish.com/product/buy-all-our-teaching-products-and-get-a-35-discount/