Teachers – Christmas Lesson Plan – Xmas censorship
Fun lesson plans from Learn Hot English
Xmas censorship!
Level: Mixed Level Audio options
Video: Yes
WARNING: the article and song in this Christmas lesson plan contain terms that some people may find offensive, although they're used in context. Please check over it carefully before deciding whether to use with your students or not.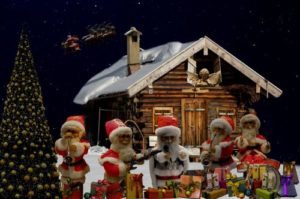 What are some of your favourite Christmas songs?
Do you prefer traditional carols or more modern songs?
Have you heard the Xmas classic Fairytale of New York by Irish group the Pogues? 
It's been in the news recently because an edited version of the song was played on BBC radio with some words bleeped out.
In this fun lesson, your high-level students will read and talk about this interesting but controversial topic. They'll use lots of useful language and all the essential skills: speaking, listening, reading, writing… Click on the link below for some ideas on how to do this lesson in class. Good luck!
CLICK HERE FOR THE TEACHER & STUDENT NOTES FOR THIS LESSON PLAN
For lots more great material like this, get our fantastic Complete Teaching Product Pack. Click here for more details: https://learnhotenglish.com/product/buy-all-our-teaching-products-and-get-a-35-discount/