A Free English lesson plan from Learn Hot English
What type of food do you hate?
Level: Pre intermediate (A2) to Intermediate (B1) Audio: Yes
Use this Free English lesson to teach your students how to talk about food!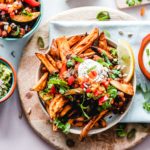 What type of food do you like?
Do you have a favourite vegetable or fruit? What about your favourite dishes? Something you had as a child or an international dish perhaps? What about the type of food you hate? Everyone has something they don't like or wouldn't eat. And this is why food is such as a great topic of conversation for students.
This Free English lesson plan will get your students using lots of useful language and all the essential skills: speaking, listening, reading and writing.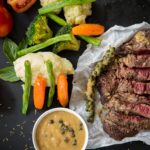 CLICK HERE FOR THE TEACHER NOTES, AUDIO FILE, RESOURCE SHEET, AND READY TO GO LESSON 
CLICK HERE BELOW FOR THE AUDIO FOR THIS LESSON
 Remember, as part of the Learn Hot English method, we recommend three rounds of listening:
Firstly, listen to the audio clip without stopping for a general understanding (listening for gist).
Then, listen to the audio clip again to answer comprehension questions, this time pausing if/when necessary.
Finally, listen again, but this time reading the script at the same time. This is great for developing student's listening skills.
For lots more great material like this, we recommend buying ALL our teaching products and at the same time getting yourself a 35% discount – Give even better English classes, save time in the process!
More details: https://learnhotenglish.com/product/buy-all-our-teaching-products-and-get-a-35-discount/