Teachers – Free English lesson plan – 5 of the world's "ugliest" buildings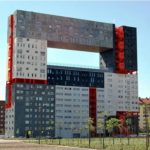 Five of the world's "ugliest" buildings!
Level: Upper Intermediate (B2) to Advanced (C1) | Audio: Yes
Use this Free English Lesson Plan to work with your students on the topic of "ugly buildings."
What makes a building ugly?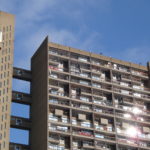 Everyone's got their own opinion, which makes it such a great topic of conversation for students.
For example, if you're a fan of modern architecture, you may like many buildings that other people can't stand. However, before discussing the topic, you can start the lesson by looking at some buildings that seem to appear regularly on lists of the world's worst architecture. This is a great way of introducing the topic.
This practical lesson will get them using lots of useful language and all the essential skills: speaking, listening, reading and writing. Click below for a PDF with the Teacher's Notes, Resource Sheet and Ready-To-Go Lesson.
CLICK HERE FOR THE TEACHER NOTES, RESOURCE SHEET, AND READY TO GO LESSON
 For lots more great material like this, we recommend buying ALL our teaching products and at the same time getting yourself a 35% discount – Give even better English classes, save time in the process!
Click here for more details: https://learnhotenglish.com/product/buy-all-our-teaching-products-and-get-a-35-discount/