Fun English lesson plan from Learn Hot English
What's the UK's favourite sandwich?
Level: Pre-Intermediate (A2) to Intermediate (B1)
Audio: Yes
What are some of your favourite sandwiches?
Why do you like them?
How do you make them?
The world of food is always a great topic for class; and sandwiches are famous around the world.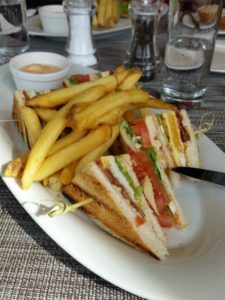 So, this is a great subject for a class with your students.
This practical lesson will get your students using lots of useful language and all the essential skills: speaking, listening, reading and writing. Click below for a PDF with the Teacher's Notes, Resource Sheet and English Lesson Plan.
CLICK HERE FOR THE TEACHER & STUDENT NOTES FOR THIS LESSON PLAN
 CLICK HERE BELOW FOR THE LISTENING FILE
Get LEARN HOT ENGLISH magazine in DIGITAL or Print copy – the best way to improve your Social English as well as a lot more!